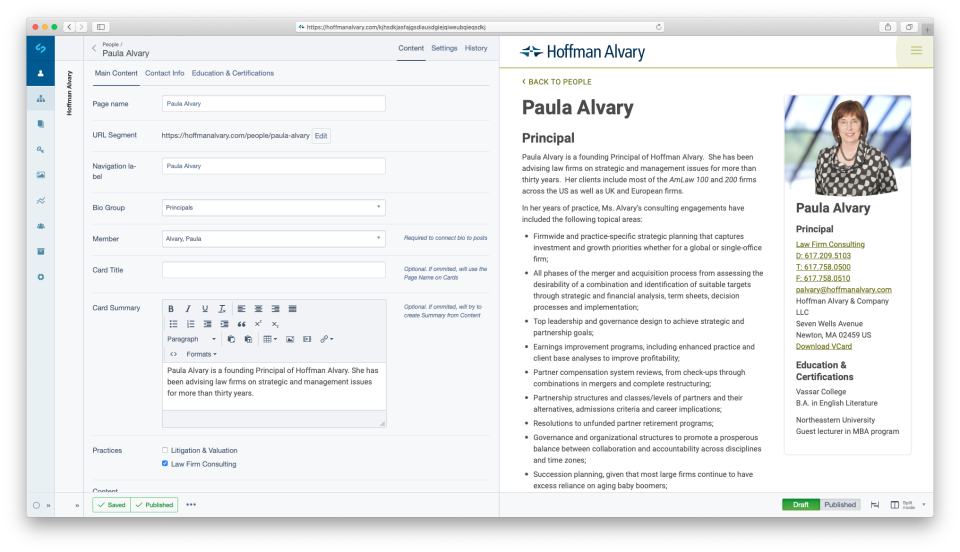 SilverStripe Framework & CMS
Hoffman Alvary's website takes full advantage of the power and flexibility of the open source SilverStripe Framework & CMS. Using a powerful web development framework like SilverStripe means that when Hoffman Alvary's asks "Can we do this?" We can answer, "Yep!"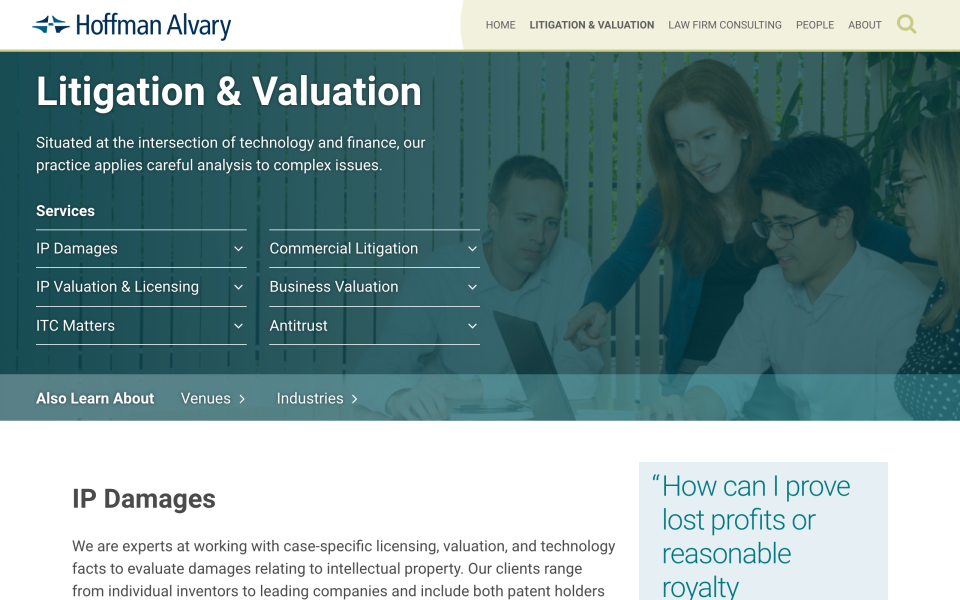 Rich, Complex Section Pages
Content rich, easy to read offering section pages let Hoffman Alvary tell the full story about what they do.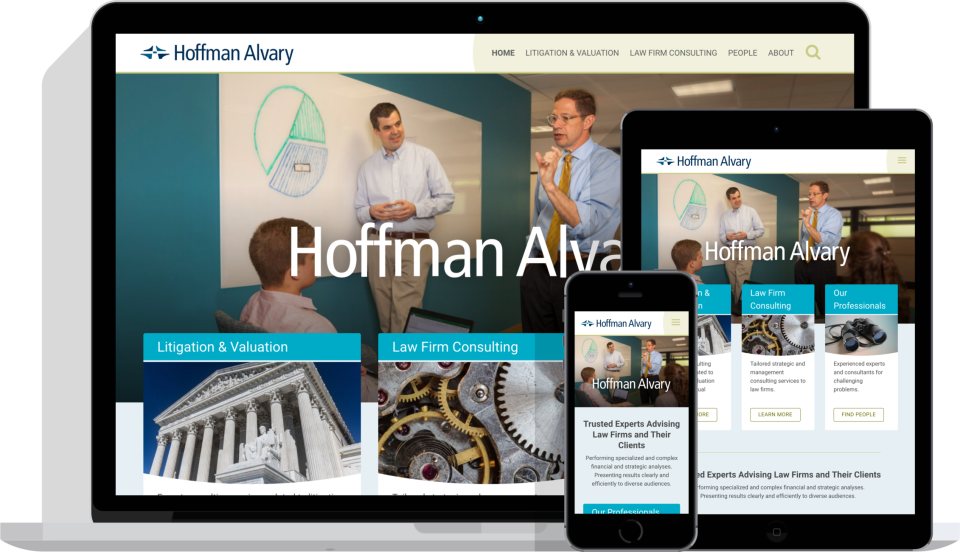 Fully Responsive Design
Hoffman Alvary's visitors are more likely to be using a mobile device than anything else, so the site needed to be responsive through and through. All aspects of the site were designed to work on touch and mobile devices first, then enhanced to take advantage of larger viewports and other input tools when available.