Pahlmeyer Winery
Wines of power and finesse
Project Summary
QI worked with our wine-industry partner, Feast, to develop this full-featured, responsive winery site with e-commerce integration, trade and press downloads, rich vintage details, blogs, and video support.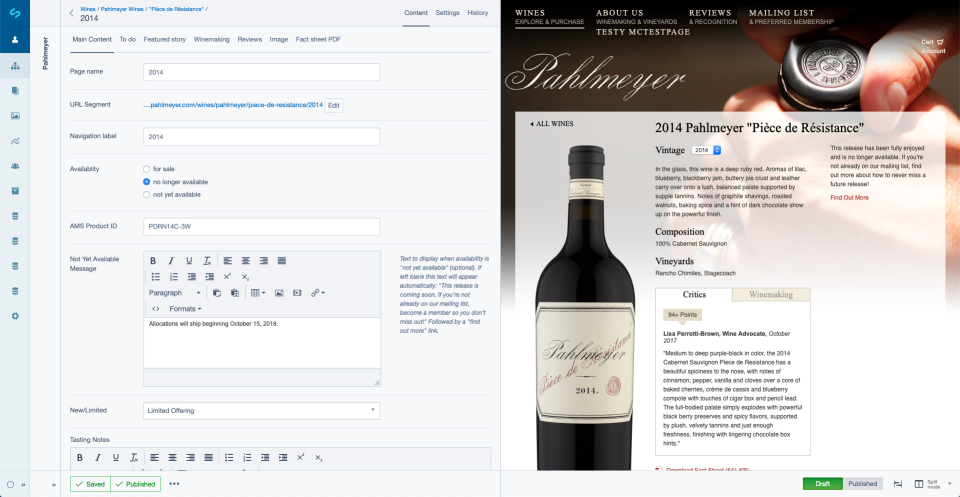 SilverStripe Framework & CMS
Pahlmeyer's website takes full advantage of the power and flexibility of the open source SilverStripe Framework & CMS. Using a powerful web development framework like SilverStripe means that when Pahlmeyer asks "Can we do this?" We can answer, "Yep!"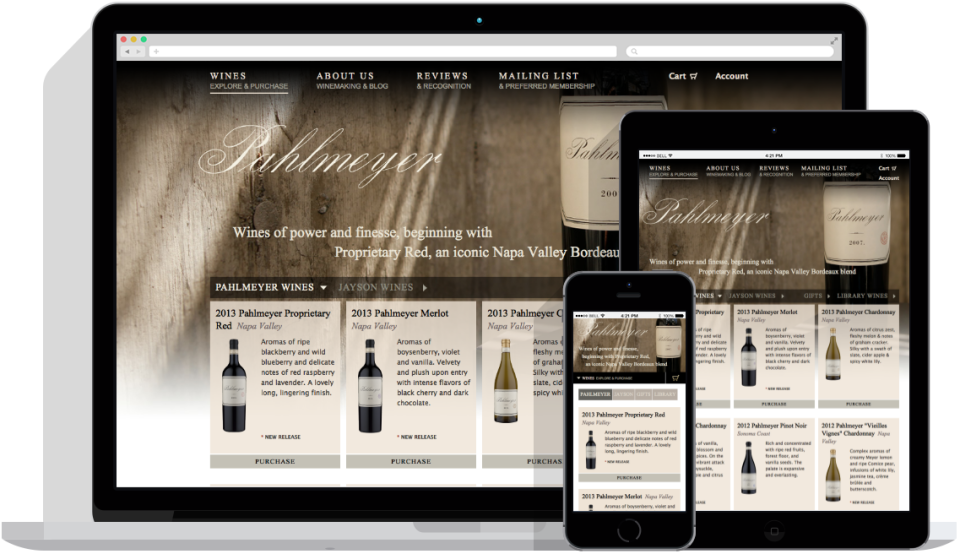 Fully Responsive Design
A tremendous amount of winery site traffic comes from mobile devices. It was critical that the site be fully responsive and work great on all types of mobile platforms. Feast created a stunningly beautiful responsive design for the site, starting from high level business goals, through user experience and information architecture design, and detailed wireframes and design comps.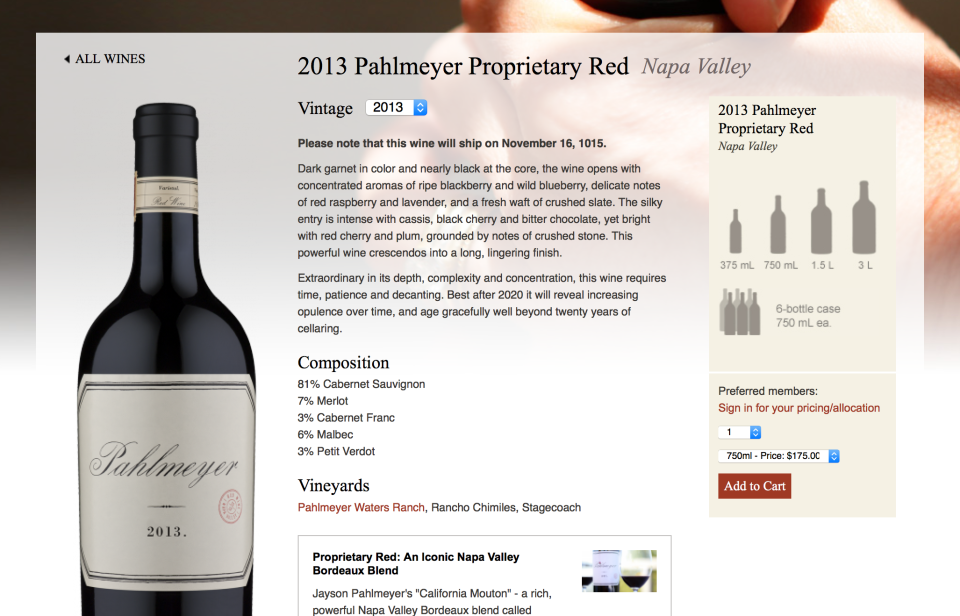 Third party E-Commerce Integration
Pahlmeyer uses AMS Winery Software to manage their whole manufacturing process, as well as to process online orders. We integrated their e-commerce tools into Pahlmeyer's new SilverStripe site to allow them the best of both worlds—beautifully designed rich product content, with e-commerce integrated directly into their ERP system.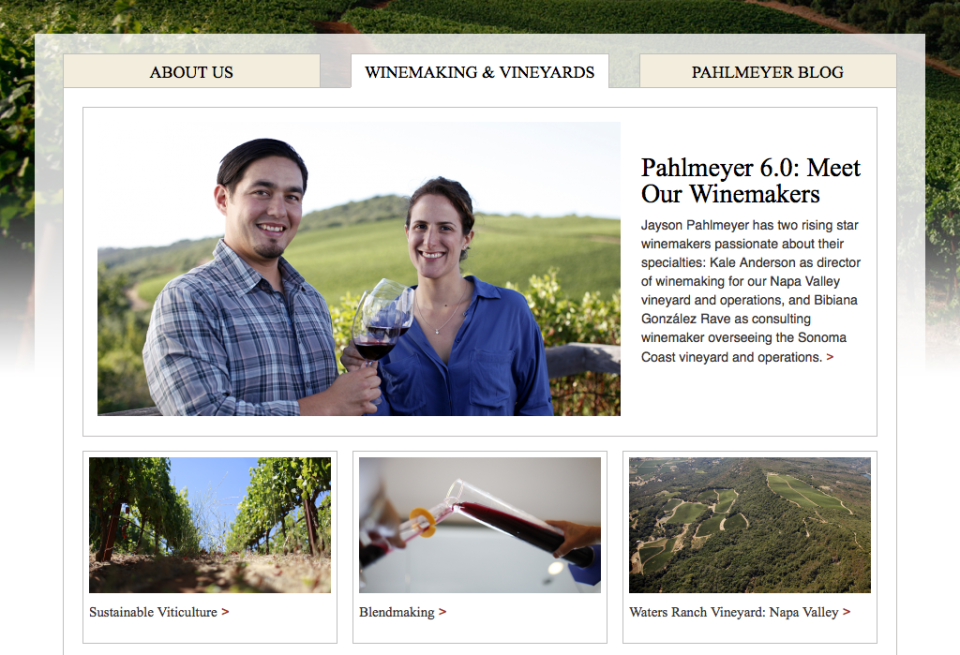 Blogs, Articles, and Videos
The folks at Pahlmeyer have a lot to say about winemaking. QI developed a custom blog solution in SilverStripe to let them tell those stories in a variety of ways.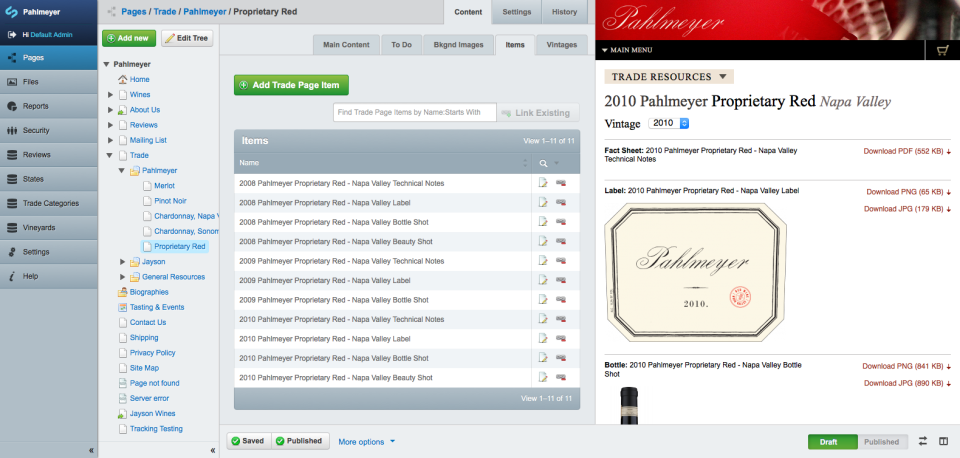 Trade & Press Section
Pahlmeyer's site needed to be a terrific resource for journalists, reviewers, and sales people, as well as customers. The trade section on the site enables Pahlmeyer to easily manage and share logos, brochures, videos, press releases, and much more—all organized by brand and wine.